Making your own rotis are cost-effective and easy. We got a pro to share their insider tips, so you can make it too. Next stop, buttery heaven!
STEP 1:
To make dough, combine 4 cups (600g) cake flour and 1 tsp (5ml) fine salt in a bowl.
Gradually add 1 Tbsp (15ml) canola oil and 1½ cups (375ml) water and mix to create a dough. Knead dough on a lightly floured surface for 5-8 minutes until smooth. Cover with a damp tea towel and rest for 10-15 minutes.   
STEP 2:
Roll dough out into a large 1mm-thick disc. Brush all over with softened butter and sprinkle
with 2 Tbsp (30ml) flour.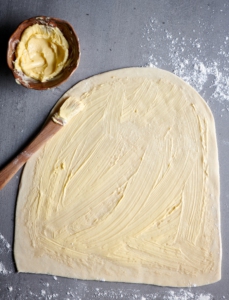 STEP 3:
Roll dough upwards to form a thick log.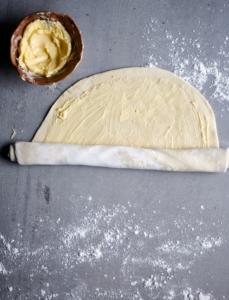 STEP 4:
Cut log into 12-14 portions. Roll each portion out into a large 2mm-thick disc and repeat steps 2 and 3.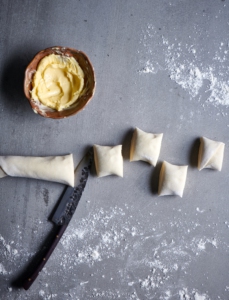 STEP 5:
Form an S-shaped log and fold the top half onto the bottom half (it will resemble a spiralised bun). Sprinkle with flour, press down gently and roll out once more to 2mm-thick. Set aside for frying.(If the dough becomes too soft while being handled, chill it for 10 minutes before rolling out.)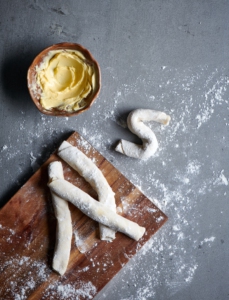 STEP 6:
Brush both sides of each roti with canola oil and fry for 45 seconds to 1 minute per side until golden. Remove from heat and scrunch up with your hands (this makes the roti flexible) and set aside. Keep warm – it's best served fresh out of the pan.
This makes about 12-14 roti's. Serve with curry and sambals.