Ingredients:
16-20 chicken wings
Salt and milled pepper
Fresh coriander, for serving
Chilli wet rub:
1 tsp (5ml) garlic powder
2 red chillies, deseeded and chopped
Juice (60ml) of 1 lemon
3 Tbsp (45ml) olive oil
2 Tbsp (30ml) smoked paprika
2 tsp (10ml) ground chipotle chilli or cayenne pepper
10 sprigs fresh thyme, leaves picked
Chilli-mayo dip:
¼ cup (60ml) creamy mayonnaise
¼ cup (60ml) sour cream
3 Tbsp (45ml) sriracha or chilli sauce
1 tsp (5ml) ground chipotle chilli or cayenne pepper
Lime or lemon juice, to taste
Method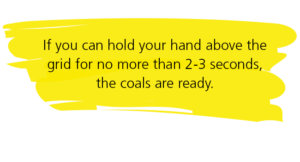 Cut chicken wings into smaller portions, buffalo-wing style. Season well.
Combine chilli rub ingredients.
Cover chicken wings with rub, using your fingers to spread mixture evenly.
Set aside at room temperature for 20-30 minutes for flavours to infuse.
Braai wings over hot coals for 12-15 minutes, turning regularly.
Combine chilli-mayo dip ingredients.
Serve chicken wings with dip and coriander, pairing with beer and corn chips if you like.
COOK'S NOTE:
To cut chicken wings into buffalo wings, use kitchen scissors or a sharp knife to cut off the wing tips (the pointy end) – you can use these for stock. Separate the two remaining wing sections at the joint connecting them.