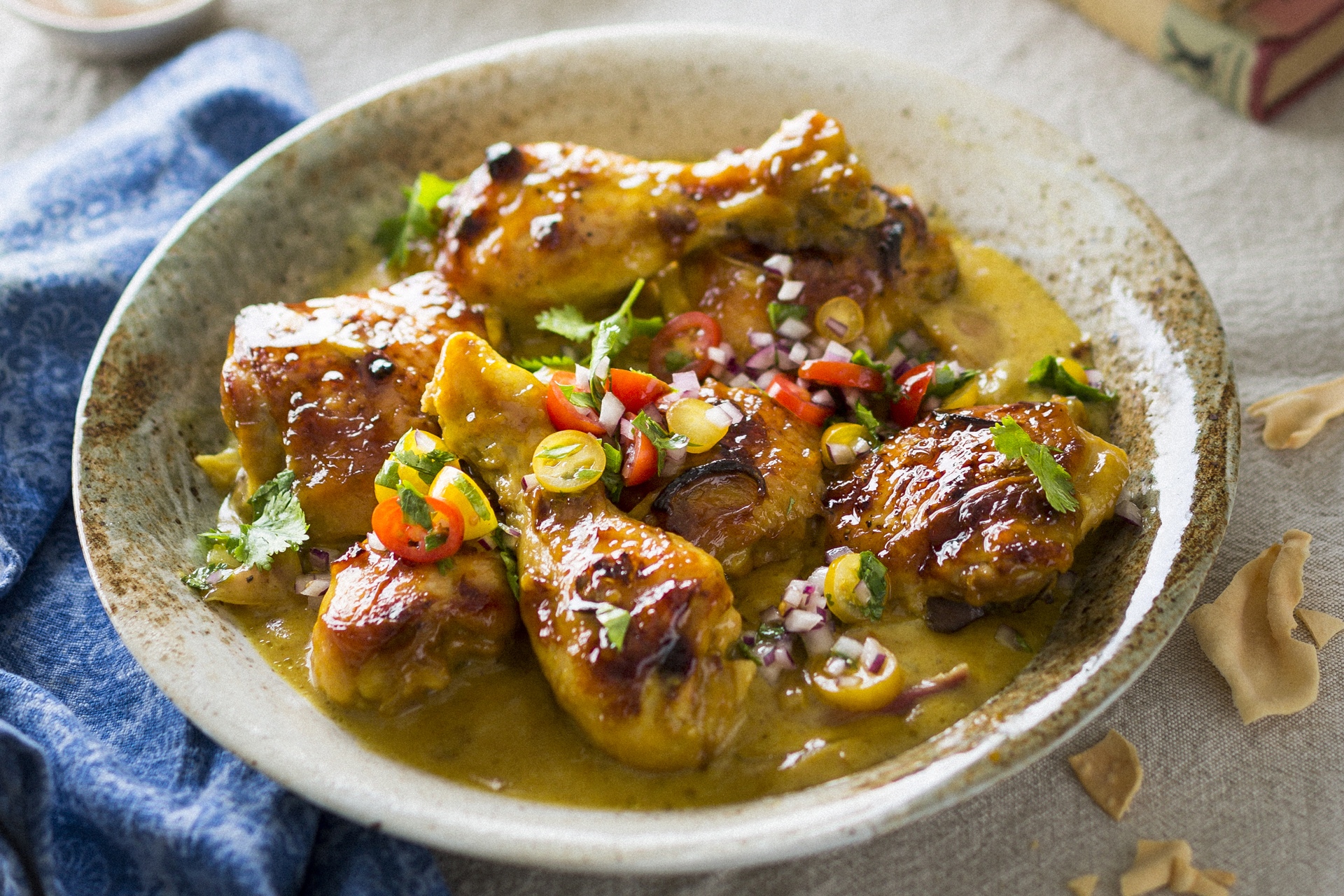 IMAGE CREDIT    Stylist: Anke Roux  Photographer: Michael le Grange
An old-school favourite that's all jazzed-up and finger-licking good.
Ingredients:
1 pack (850g) PnP chicken thighs and drumsticks
1 onion, chopped
1 cup (250ml) chutney
1 cup (250ml) mayonnaise
1 cup (250ml) water
2 Tbsp (30ml) mild curry powder
Poppadoms and rice, for serving
Sambal:
½ cup (125ml) yellow and red cherry tomatoes, chopped
½ red onion, finely diced
Handful fresh coriander, chopped
Squeeze of lemon juice
Salt and milled pepper
Method:
Preheat oven to 180°C.
Place chicken skin-side up in a lightly greased ovenproof dish.
Mix onion, chutney, mayonnaise, water and curry powder together and pour over chicken.
Bake for about 45-55 minutes or until chicken is golden and sauce is sticky.
Toss sambal ingredients together. Season.
Serve chicken with sambal, poppadoms and rice.