When buying prawns it's important to check if the vein has been removed. The vein is the black line that runs along the back of the prawn. Although not harmful, removing the vein makes the prawns more pleasant to eat. Follow our steps below to ensure you get the optimal flavour out of these beauties.
Step 1
Grip prawns firmly by the head and tail, then twist to remove the head.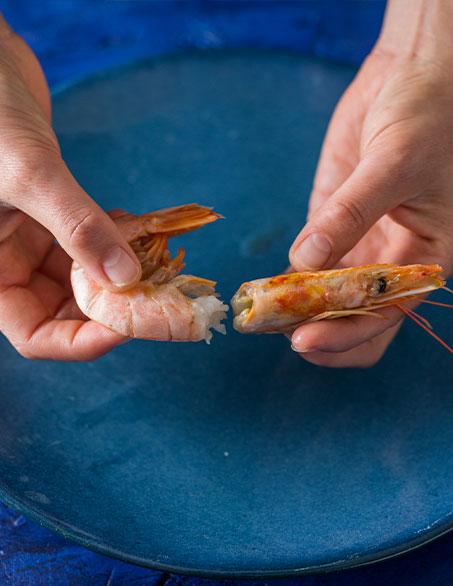 Step 2
Peel shell off the tail, leaving the last segment intact for decorating (if you like).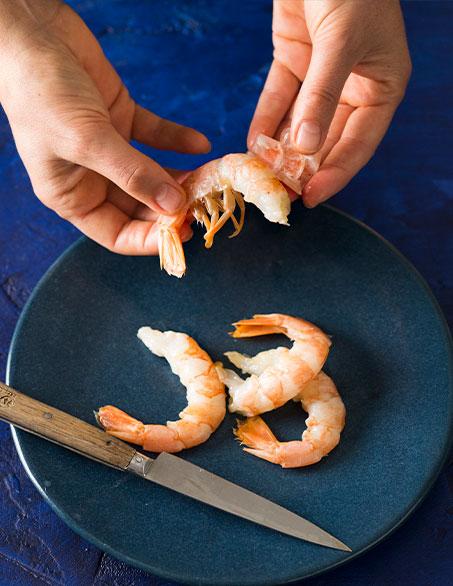 Step 3
Lay prawn on a chopping board and cut a small slit along the centre of the back.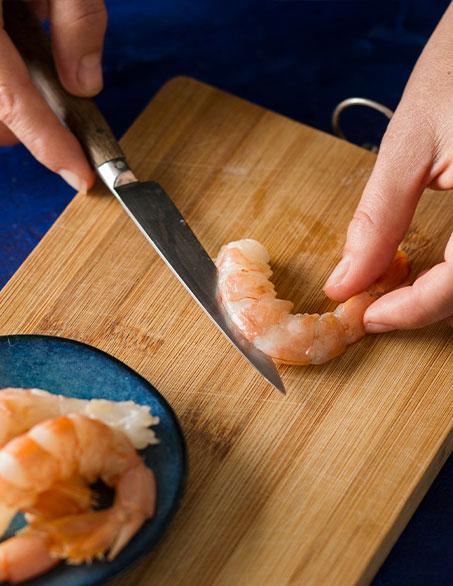 Step 4
Carefully remove the intestinal vein.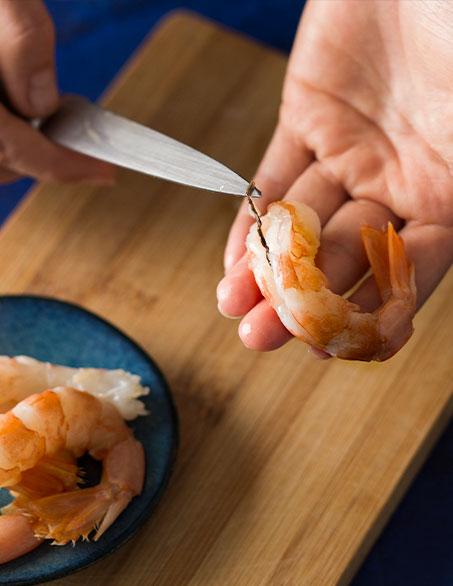 Deveined prawns are great used in curries, fried as is with herbed butter or turned into light and crispy tempura prawns served with sweet chili sauce or dipping sauce of choice.