Ingredients: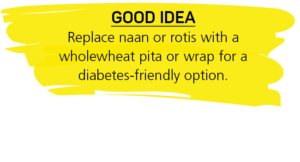 1 tsp (5ml) each mustard seeds and cumin seeds
15 curry leaves
Vegetable oil
1 onion, sliced
2 carrots, peeled and sliced
2-3 Tbsp (30-45ml) garam masala
¾ packet (375g) red lentils
1 can (400g) chopped tomatoes
1 can (400g) coconut milk
Lime juice, to taste
Salt and milled pepper
Naan bread or rotis, for serving
Method:
Fry seeds and curry leaves in a glug oil.
Add onion and carrot and sauté.
Add masala, lentils and 6 cups (1.5L) water, simmer for 30 minutes, then mix in tomatoes and coconut milk.
Remove from heat and purée until smooth.
Add lime juice, season and serve with warm naan bread or rotis.