Ingredients: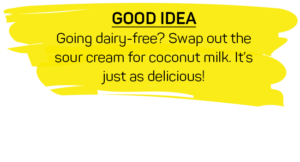 1 packet (300g) Brussel sprouts, halved 
Glug olive oil 

3 

cloves 

garlic

, chopped

 

 
Salt and milled pepper 
1 punnet (125g) mange tout or sugar snap peas, blanched 
1 large bunch (300g) asparagus, trimmed and blanched 
1 packet (100g) baby spinach 
1 packet (350g) Tasty Stem broccoli 
Handful fresh or frozen peas, blanched  
4-5 radishes, sliced  
2 Tbsp (30ml) mixed seeds or nuts, for serving 
Dressing: 
1 cup (250ml) sour cream 
Grated peel of 1 lime 
Handful fresh mint and parsley, chopped 
Salt and milled pepper 
Method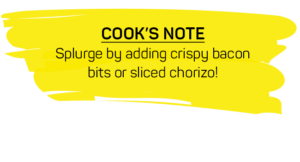 Preheat oven to 180°C.  
Place Brussel sprouts onto a baking tray, drizzle with olive oil, sprinkle with garlic and season. 
Roast for 7-10 minutes, or until lightly golden. Set aside.  
Arrange green veg and radishes on a serving platter. 
Whisk together dressing ingredients.  
Serve salad with dollops of dressing and sprinkle with seed mix or nuts.