Get started by making our fool-proof recipe here. Our Head of Food, Liezl Vermeulen, shares her grandmother's tips and tricks below. Let's get plaiting!
Step 1:
First oil your work surface, then shape a piece of dough into a log and roll out to 3mm thick. Cut into a neat 10cm-wide rectangle.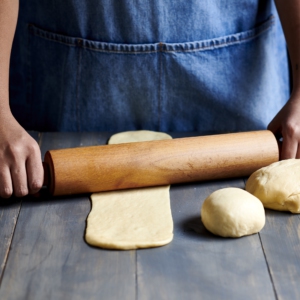 Step 2:
Cut rectangle into 3cm-wide strips, then cut each strip into 3 smaller strips, keeping 1cm joined at the top.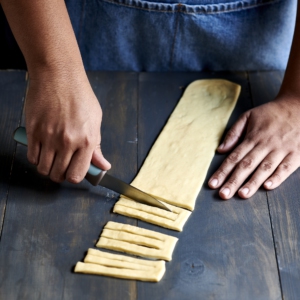 Step 3:
Plait dough, then wet loose ends slightly with a little water and pinch together.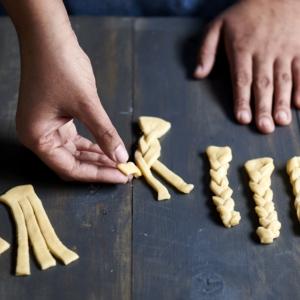 Step 4:
Before frying, divide syrup between 2 bowls and place in the freezer. Rotate bowls when dipping koeksisters, and return to the freezer to keep syrup ice cold.
MORE PRO TIPS: 
 Adding a little lemon juice to the syrup is optional, but it helps cut through the sweetness perfectly! 
It's vital that your koeksisters are really hot and your syrup is ice cold. The difference in temperature ensures the deep-fried dough absorbs the syrup.
If making plaits are too intimidating or time-consuming for you, opt to make koeksister bites, simply deep-frying 2cm cubes or little balls of dough.  
Remember, your koeksisters are best stored at room temperature, as storing it in the fridge can cause sugar to crystalise. However, when making a big batch, freezing koeksisters work surprisingly well. 
Over to you – good luck!