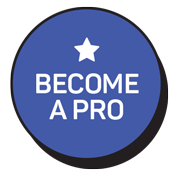 Flavour-packed and naturally sweet, these juicy beauties are great in savoury or sweet dishes and can be used as a meat tenderiser too. All you need is a sharp knife and some guidance so you can enjoy every morsel!
Step 1
Top and tail the pineapple.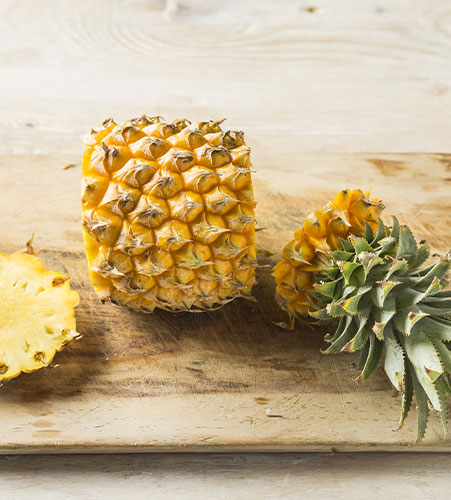 Step 2
Place upright on a surface and slice the peel off at a curve all around the fruit.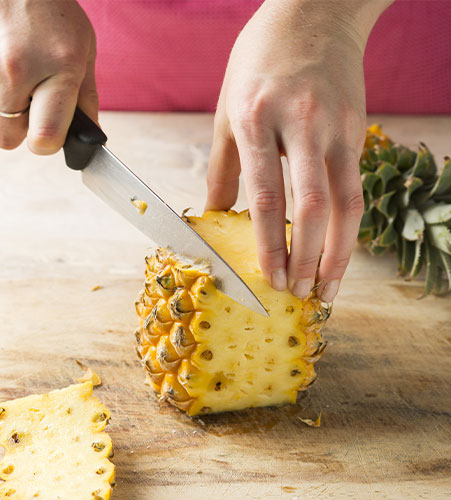 Step 3
Turn the pineapple on its side and locate the diagonal lines of brown 'eyes' running around the fruit. Carefully slice all along the lines at an angle, removing all the 'eyes'.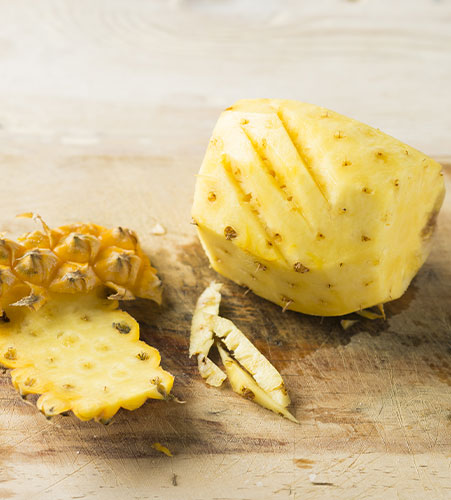 Step 4
Quarter fruit and lay each piece on its side.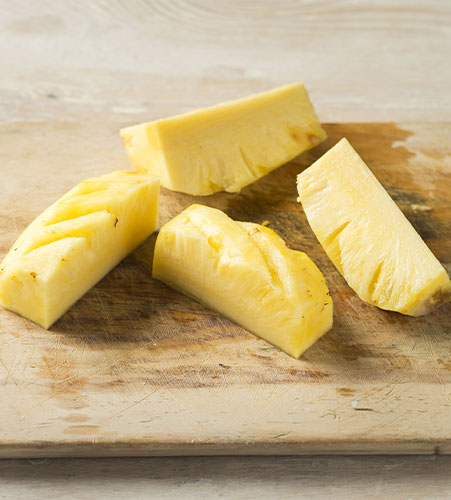 Step 5
Slice away the fibrous core and cut the flesh as needed.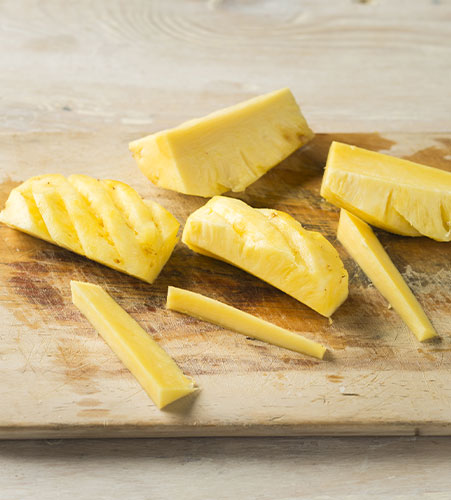 GOOD IDEA:
Cut pineapple into smaller wedges or chunks and enjoy as is, on burgers or in a salad. Take it up a notch by grilling it over hot coals until charred, this adds smokiness to this tropical delight and enhances its natural sweetness.