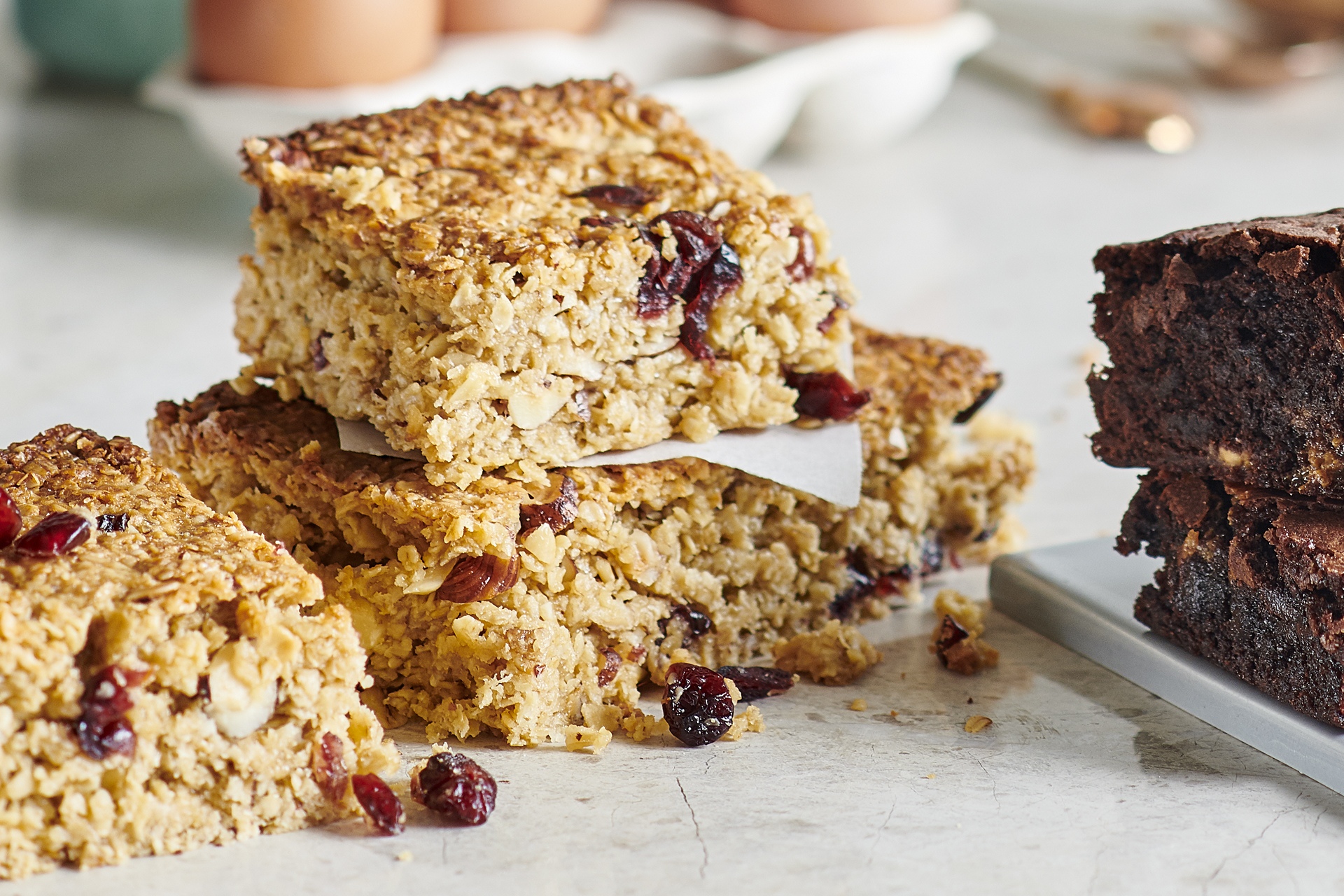 IMAGE CREDIT    Stylist: Chad January  Photographer: Justin Thomson
The perfect on-the-go or in-between snack.
Ingredients:
4 cups (about 400g) oats
½ cup (125ml) chopped mixed nuts
1 packet (70g) dried cranberries (raisins or chopped dried apricots work well too)
1 cup (200g) brown sugar
1 cup (250g) butter, melted
½ cup (125ml) honey
Method:
Preheat oven to 180°C.
Combine oats, nuts, cranberries and sugar.
Combine butter and honey and mix through dry ingredients.
Press into a 31cm x 20cm rectangular baking tray.
Bake for about 18-20 minutes or until golden and cooked through.
Slice into 12 bars while still slightly warm (do not cool completely before slicing as the bars will crumble).
Store in an airtight container once completely cold.