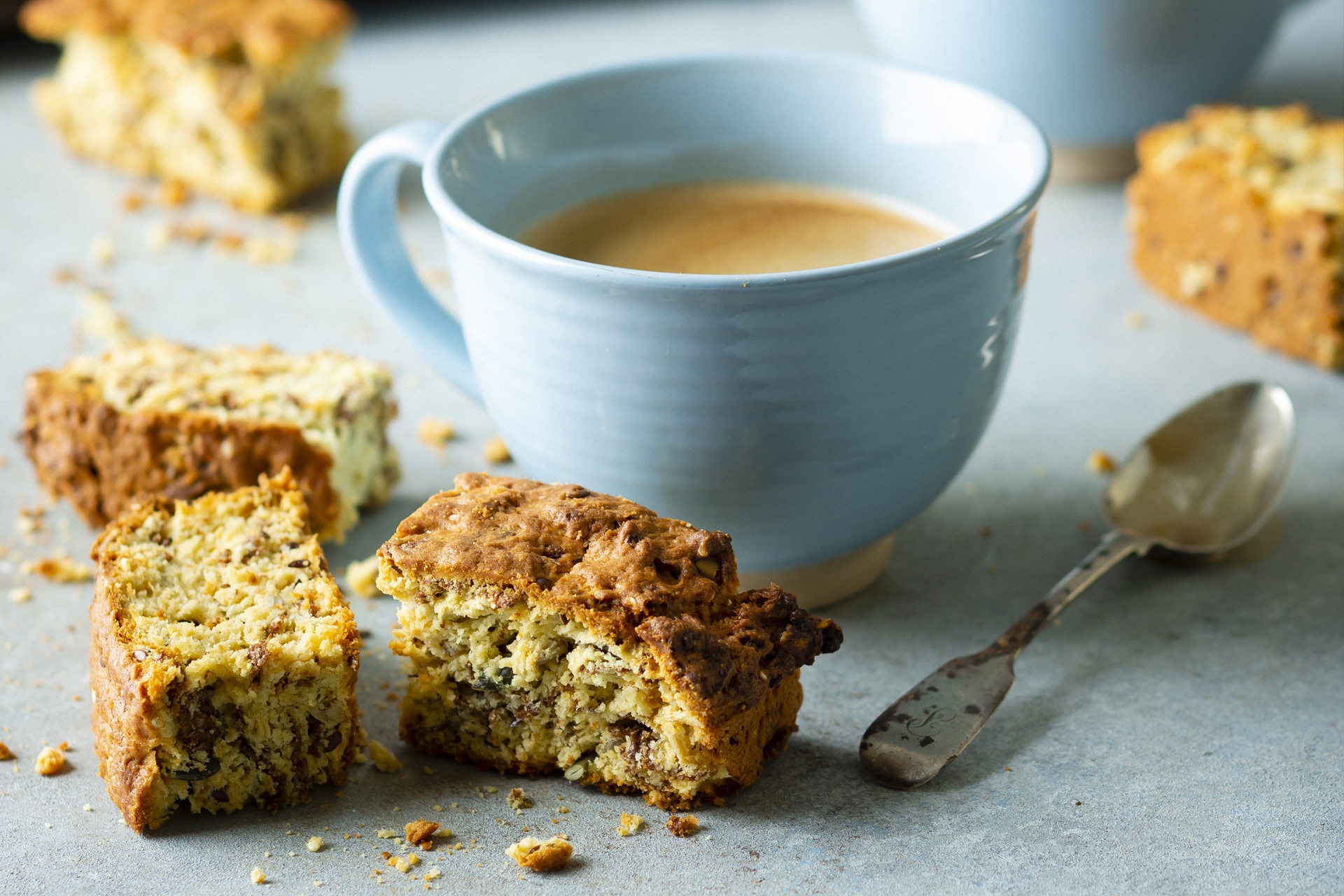 IMAGE CREDIT    Stylist: Anke Roux  Photographer: Michael le Grange
Guilt-free snacking at its best.
Ingredients:
1 block (500g) butter, melted
1½ cups (200g) Freesweet sugar replacement
1 tub (500ml) buttermilk
3 large eggs, whisked
6 ⅔ cups (1kg) self-raising flour
2 tsp (10ml) baking powder
1 tsp (5ml) salt
6 cups (240g) bran flakes
1 cup (100g) rolled oats
1 cup (155g) mixed seeds
Method:
Preheat oven to 180°C and line two 30cm x 10cm loaf pans with baking paper.
Whisk butter, sugar replacement, buttermilk and eggs together.
Mix dry ingredients in a large bowl.
Add wet ingredients to dry one and mix well.
Divide mixture between loaf pans and bake for 50 minutes or until a skewer inserted into the centre comes out clean. Cool.
Set oven to 90°C.
Slice into rusks, place on an oven rack and dry in oven overnight.
Store in an airtight container at room temperature for up to four weeks.