Yip, we know, coconuts look hard to handle. But the best thing about this tropical delight is that the whole fruit can be used. While the liquid is perfect for refreshing drinks and smoothies, the flesh can be toasted and tossed into salads – plus it's dairy-free. Now that we've got your attention… let's crack these babies open. 
Step 1
Locate the 3 indents on top of coconut – you might need to pull off the husk to see them. Place a screwdriver on an indent and tap with a hammer until it gives way. Repeat with remaining indents. Turn coconut upside down over a glass or jug and drain the water.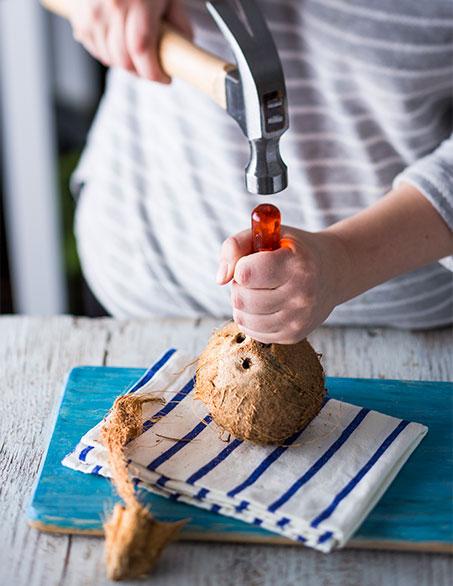 Step 2
Place coconut flat on a surface. Hit hard with a hammer on the 3 seams (lines) of the coconut, rotating after 2 or 3 hits.
Step 3
Continue until cracked open.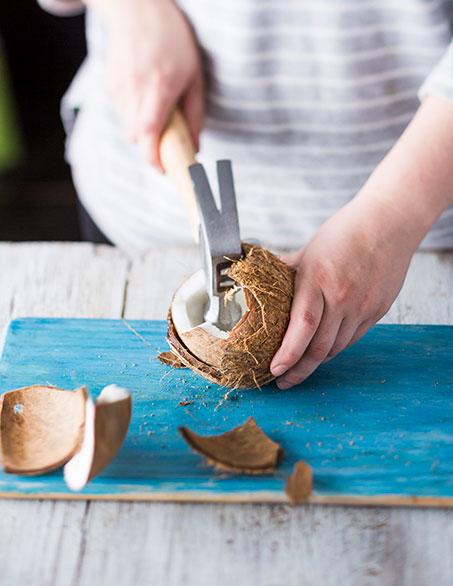 Step 4
Remove white kernel and peel off skin with a vegetable peeler. Cut kernel into small chunks.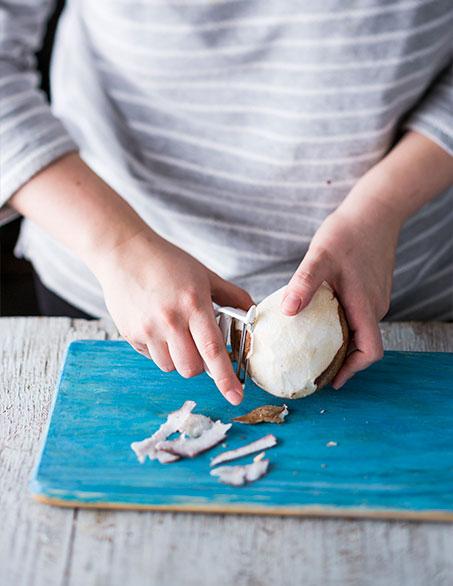 Step 5
Place coconut water (you need about 1 cup [250ml], so top up with water if needed) and kernel pieces in a jug and blitz with a stick blender. Blend until fine, adding more water if needed to blend easily. Strain liquid twice through a sieve or a thin tea towel. Keep refrigerated until ready to use.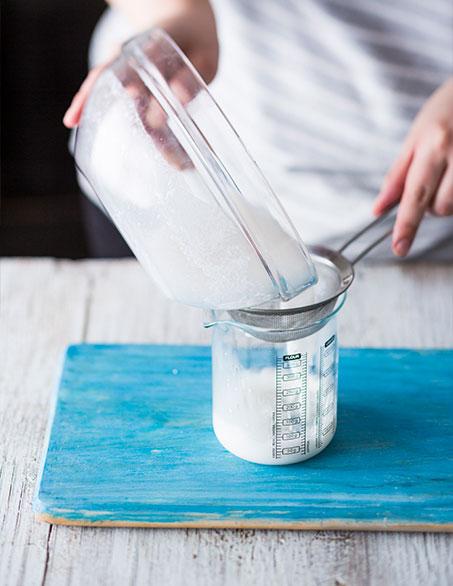 Sip up and enjoy!