It's pretty simple if you just know where to start. Defrost your pastry, get some cornflour and your filling, and we're ready to get started!
Step 1:
Mix a little flour and water together to create a paste.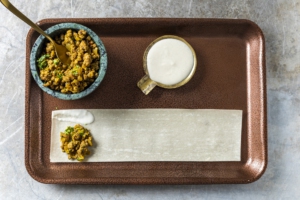 Step 2:
Lay a strip of samoosa pastry down on a flat surface and place a teaspoon of
prepared filling onto the left-hand side of a pastry strip (you can find samoosa pastry in the
frozen food section at selected Pick n Pay stores).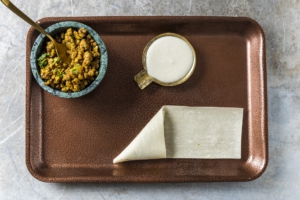 Step 3:
Using the flour paste as glue, fold the bottom left corner up to the top to create
a triangle. Continue folding up in opposite directions until all the pastry is folded. Seal and
set aside.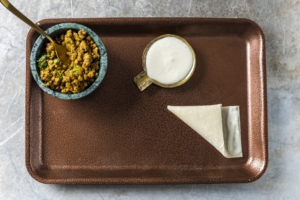 Deep-fry in hot oil until golden and drain on kitchen paper. You can also use this
method with phyllo pastry and bake golden parcels, like the crowd-favourite spinach and
feta or spanakopita bites.