Weeknight meals made simple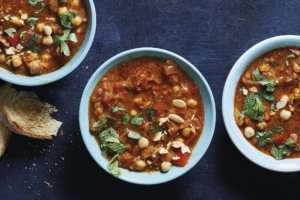 This spicy lamb soup is rich in flavour – swap with beef if you prefer.
Trendy bites, current cravings and need-to-know news
A homage to the Southern African custom of tribesmen gathering to drink umqombothi in large clay pots (ukhamba). Founder, Lethu Tshabangu, was inspired by his time as a bartender to start his own brewery. Ukhamba beerworx celebrates, embraces and preserves history and tradition one sip at a time.
Cast-iron mavens, Le Creuset has unveiled their newest addition to their colour palette: Nectar! It's a warm and golden hue that reminds us of sunshine and honey. They'll definitely put a smile on our faces when the cold days are here.
Wait, what? A whole day to celebrate butter, sugar and cream coming together. In celebration of caramel day, we share the basic recipe that needs to be in everyone's recipe file. Next step, indulgence!
Stay up to date with the team on social
Find your next favourite recipe, from easy to gourmet