Weeknight meals made simple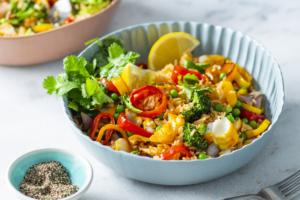 You can adapt this recipe to use any other vegetables or proteins – try bacon or shredded rotisserie chicken instead of haddock.
What we're obsessing about – food, drinks, hacks and more
Cooking plant-based meals has never been easier thanks to PnP's brilliant new range.
Have you spotted these pink punnets in-store? With every purchase, PnP will donate R1 to Reach for Recovery's Ditto Project, an organisation that supports breast cancer survivors.
Stay up to date with the team on social
Find your next favourite recipe, from easy to gourmet