Weeknight meals made simple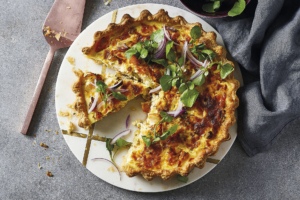 This freshly baked cheesy recipe uses ingredients from the freezer and pantry.
Trendy bites, current cravings and need-to-know news
Chilli sauce, oil and crisp are taking over as the reigning condiments of 2021! Don't be left out of this spicy food trend, here's our dos and don'ts to making fermented chilli sauce.
Goodleaf™️ is a 100% legal, proudly South African wellness brand that incorporates THC-free CBD into their skincare, oils and sparkling water. Find their range of flavoured sparkling water that helps provide a feeling of calm, focus and greater presence at selected PnP stores.
We're going to let you in on a secret… What moms really want for Mother's Day is time! So give her a break and take over the kitchen with this easy-to-make mac 'n cheese recipe. We asked our digital copywriter, Lesego Madisa, to show you how.
Stay up to date with the team on social
Find your next favourite recipe, from easy to gourmet