Find your next favourite recipe, from easy to gourmet
Weeknight meals made simple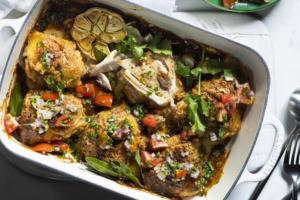 Serve this delicious dish with egg-fried rice, buttery mash or pap.
What we're obsessing about – food, drinks, hacks and more
Bacon-wrapped burger
Bacon, beef, cheese and tangy mayo – these are the makings of the best burger you'll ever have!
The T-shaped bone divides the sirloin (larger piece) and fillet meat – the best of both worlds.
Stay up to date with the team on social