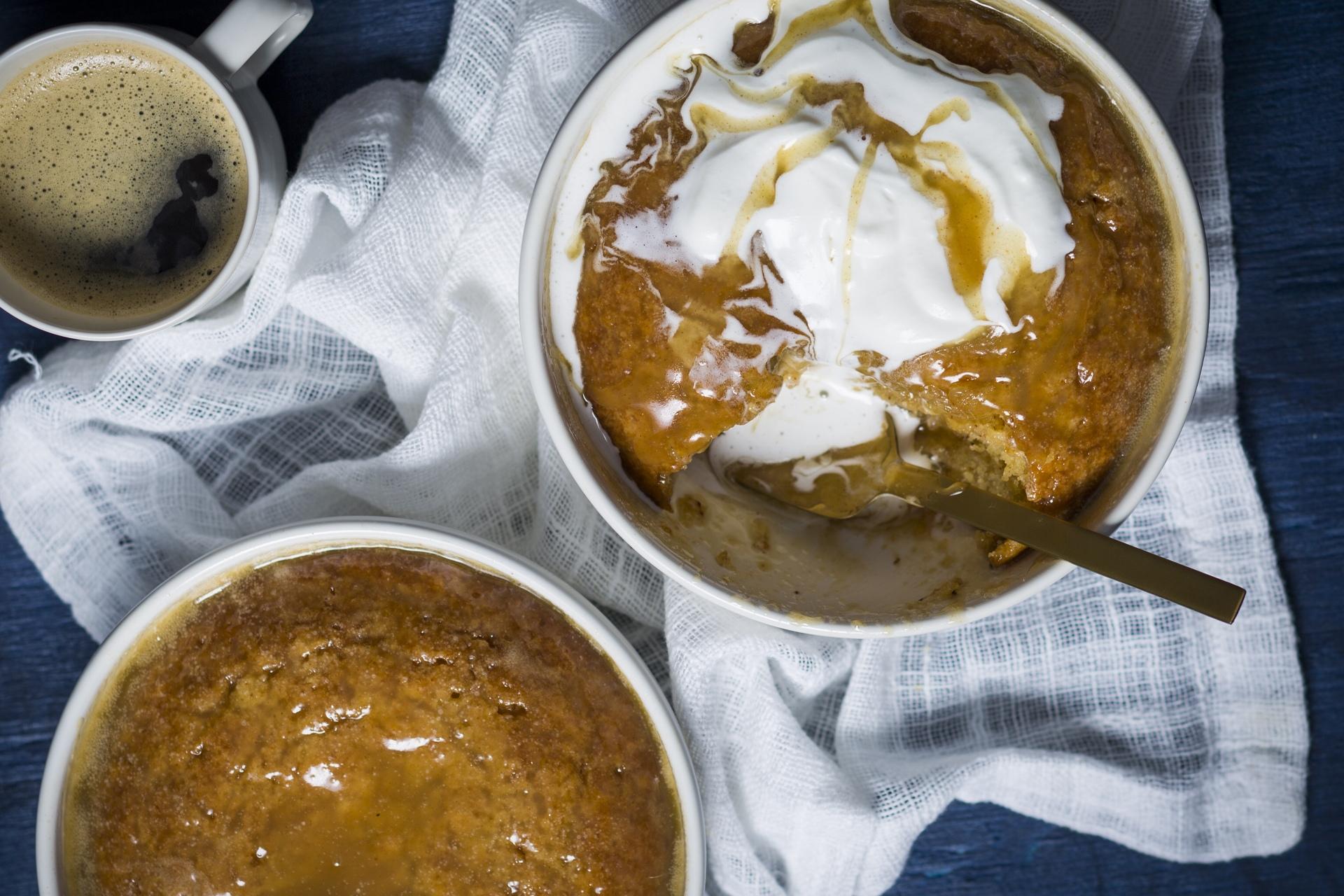 IMAGE CREDIT    Stylist: Liezl Vermeulen Photographer: Donna Lewis
Ripe bananas become something other than just a loaf in this budget-friendly indulgent pudding.
Ingredients:
1 cup (250ml) butter
2 ripe bananas, mashed
1 cup (250ml) sugar
2 eggs, beaten
1½ cups (375ml) cake flour

½ Tbsp (7ml)

baking powder
Sauce

⅔ cup (160ml) butter
1½ cups (375ml) sugar
1 tub (250ml) cream


Ice cream or whipped cream for serving (optional)
Method:
Preheat oven to 180°C.
Heat butter over high heat until foamy. Cool in a mixing bowl.
Add bananas, sugar and eggs. Whisk to combine.
Sift cake flour and baking powder together and fold through.
Bake in an ovenproof dish for 20-25 minutes, or until well browned.
For the sauce, heat butter in a large saucepan over high heat until foamy.
Add sugar and cream and bring to the boil.
Reduce heat and simmer for 5-6 minutes, or until thickened, stirring frequently.
Pour sauce over hot pudding and allow to soak in.
Serve warm with ice cream or whipped cream, if you like.
Cook's note: This pudding is a potent, sweet one, especially If using overripe bananas. If you don't have much of a sweet tooth, you can choose to use only half the sugar for the sauce.