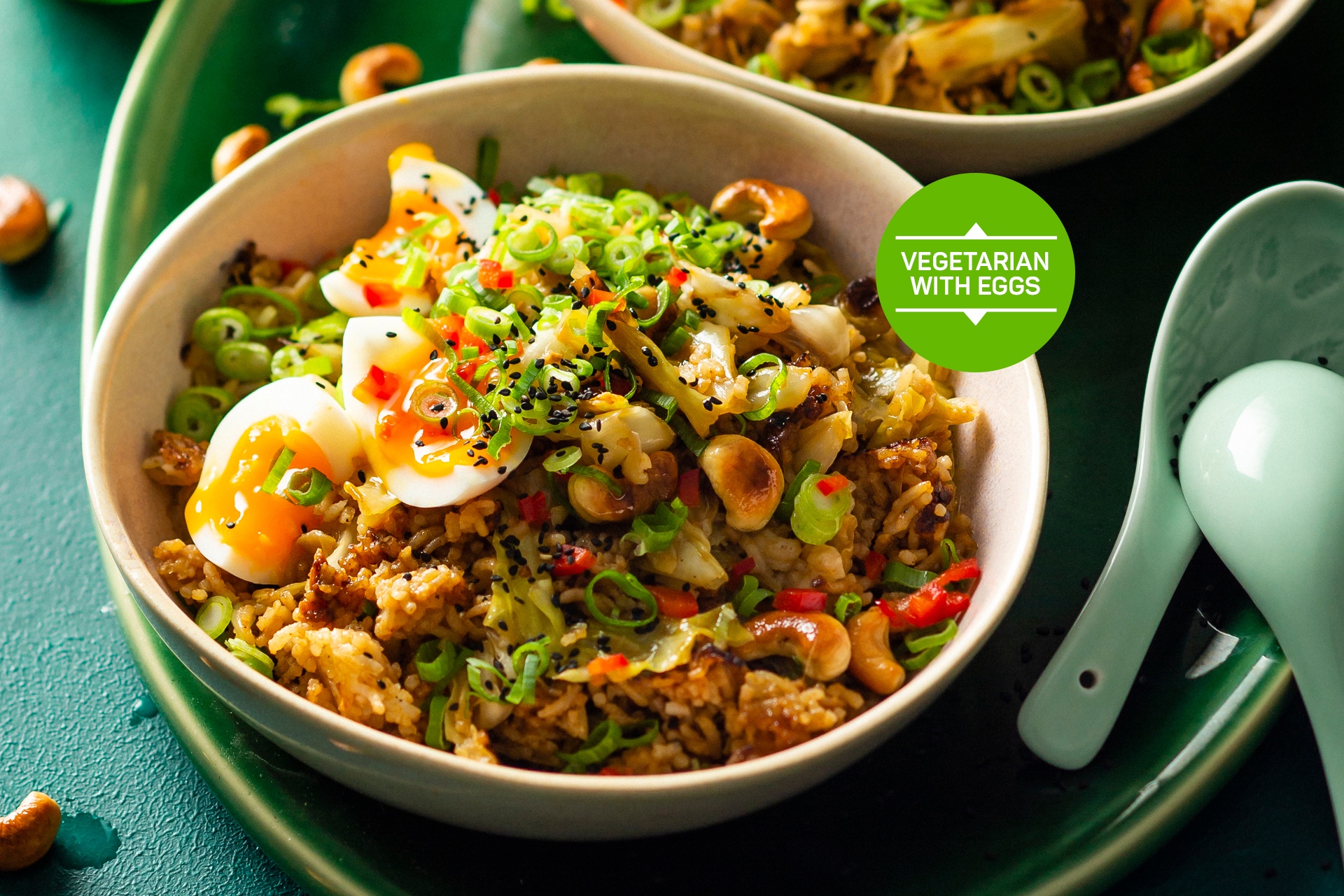 IMAGE CREDIT    Stylist: Anke Roux  Photographer: Michael le Grange
We've taken inspiration from the delicious Korean fermented cabbage condiment to freshen up a pantry staple.
Ingredients:
Kimchi:
¼-½ head white cabbage, leaves separated and sliced
2 tsp (10ml) salt
4 cloves garlic, chopped
4cm knob ginger, grated
1 tsp (5ml) cayenne pepper
2 tsp (10ml) paprika
Glug vegetable oil
2 tsp (10ml) sesame oil
6 cups (1.5L) cooked rice, chilled
¼ cup (60ml) light soy sauce
Salt and milled pepper
For serving:
4 spring onions, chopped
4-8 boiled eggs, quartered
½ packet (50g) cashew nuts, toasted
1-2 Tbsp (15-20ml) sesame seeds
Method:
Place cabbage in a colander and scatter with remaining kimchi ingredients.
Toss ingredients through cabbage with your fingertips.
Set aside for 15-20 minutes.
Squeeze any excess juices from the cabbage, reserving the liquid.
Heat vegetable and sesame oils in a pan and stir-fry rice and cabbage for 5 minutes until rice is crispy.
Add soy sauce and a few tablespoons of reserved kimchi juices and toss to combine.
Spoon into bowls and top with spring onion, eggs, cashews and sesame seeds just before serving.