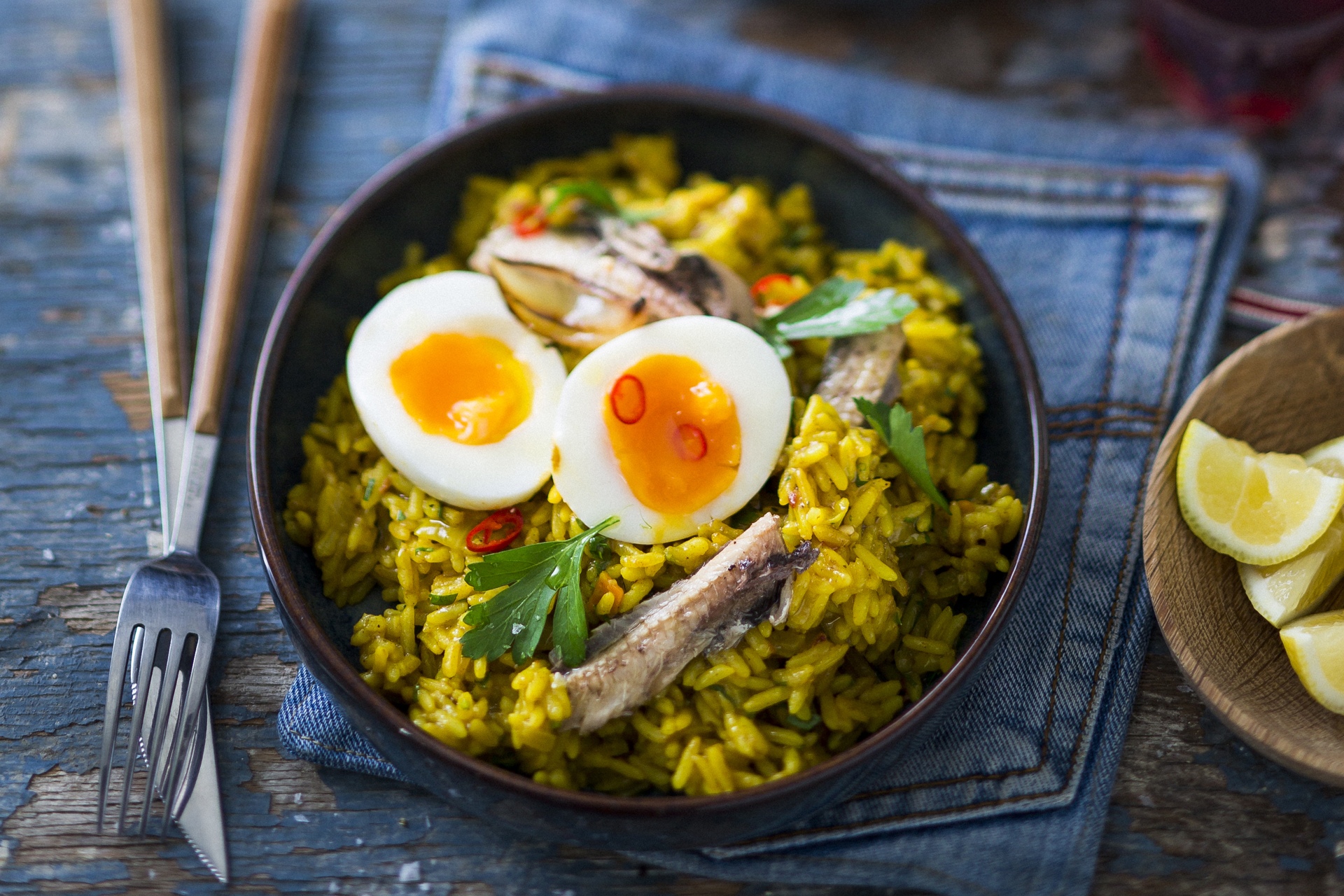 IMAGE CREDIT    Stylist: Anna Carolina Alberts  Photographer: Michael le Grange
A quick-fix dinner on a dime, loaded with healthy fats and protein.
Ingredients:
4 tsp (20ml) canola or olive oil
1 onion, chopped
1 tsp (5ml) turmeric
1 tsp (5ml) ground coriander
1 tsp (5ml) chilli flakes
½ tsp (3ml) ground cumin
½ tsp (3ml) cinnamon
2 bay leaves
1½ cups (375ml) rice
3 cups (750ml) chicken stock
Salt and milled pepper
Handful chopped fresh herbs (like parsley and coriander)
1 can (215g) smoked sardines, drained
4 eggs, soft-boiled
Sliced fresh chilli, for serving (optional)
Method:
Heat oil in a medium-sized saucepan.
Add onion and cook for 5 minutes or until it starts to brown.
Add spices and bay leaves and fry for a minute.
Stir in rice and mix well.
Pour stock over rice and season.
Cover and simmer for about 15-20 minutes or until rice is cooked.
Stir herbs and sardines through rice.
Top with halved eggs, season and top with chilli, if you like.
Serve warm.