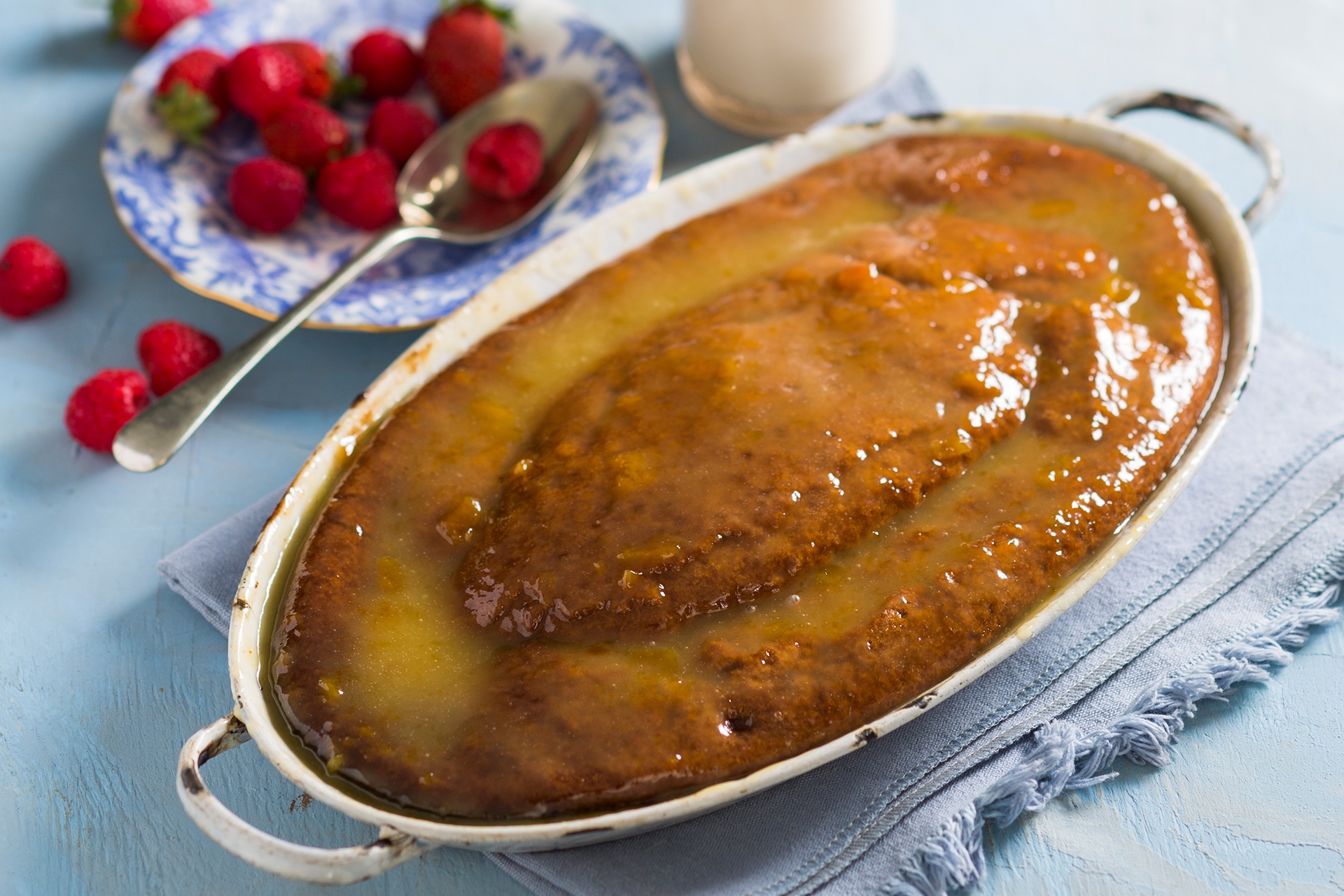 IMAGE CREDIT    Stylist: Anke Roux  Photographer: x
A South African winter isn't complete if you haven't had this classic.
Ingredients:
1½ cups (375ml) milk
⅓ cup (80ml) butter (at room temperature)
1 Tbsp (15ml) white wine vinegar
3⁄4 cup (180g) sugar
1 tsp (5ml) vanilla essence
2 extra-large eggs
1½ cups (225g) flour
2 tsp (10ml) baking powder
1 tsp (5ml) bicarbonate of soda
½ tsp (3ml) salt
Sauce:
1 cup (250ml) cream
3 Tbsp (45ml) smooth apricot jam
⅓ cup (80ml) sugar
¼ cup (60ml) butter
Method:
Preheat oven to 180°C.
Grease a 20-25cm ovenproof dish.
Heat milk and 2 Tbsp (30ml) butter in a small pan until butter melts. Stir in vinegar.
Cream remaining butter, sugar and vanilla together.
Add eggs, one at a time, beating well after each addition.
Sift dry ingredients in a bowl.
Add milk and butter mixtures, alternating in small batches, and combine.
Pour into dish and bake for 45-60 minutes until cooked.
Heat sauce ingredients in a pan until jam and sugar have dissolved and butter has melted.
Pour over warm malva.
Set aside for 15 minutes until sauce is absorbed.
Serve warm.