Serves 4 / Makes 2 cups hummus
Ingredients:
Avo hummus:
1 can (400g) chickpeas, rinsed, drained and skins removed 
¼ cup (60ml) tahini
4 cloves garlic, roughly chopped 
3 Tbsp (45ml) lemon juice
½ cup (125ml) parsley leaves
½ cup (125ml) basil (stems removed)
1 ripe and ready avocado, diced
2 Tbsp (30ml) olive oil 
Salt and milled pepper
For toast:
2 cans (400g each) chickpeas, rinsed
2 Tbsp (30ml) olive oil + extra for frying
2 Tbsp (30ml) lemon juice
1 Tbsp (15ml) each smoked paprika and cumin
½ coil (100g) chorizo
8 slices sourdough bread, buttered
1 large tub (250g) PnP regular or avo hummus
2-3 avocados
Parsley, for serving
Method: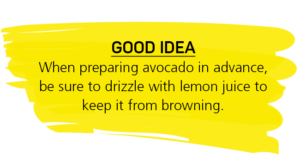 Preheat oven to 200° C.
For avo hummus, combine all ingredients except olive oil in a bowl or blender and blitz until smooth.
Add olive oil and season.
Cover with clingfilm directly on hummus and keep refrigerated for up to a day until serving. 
Toss chickpeas with oil, lemon juice and spices on a baking tray.
Roast, tossing regularly for 20-35 minutes or until crispy. 
Heat a glug of oil in a pan, slice chorizo and fry until crispy. 
Toast bread in a pan or sandwich press. 
Top toast with hummus, chickpeas and chorizo. 
Drizzle with paprika-spiced oil from the pan. 
Cut avos in thin slivers and top the toast with them – create an avo rose if you like (see below).
Scatter with parsley and serve.
For a step-by-step on how to make avo roses, click here.