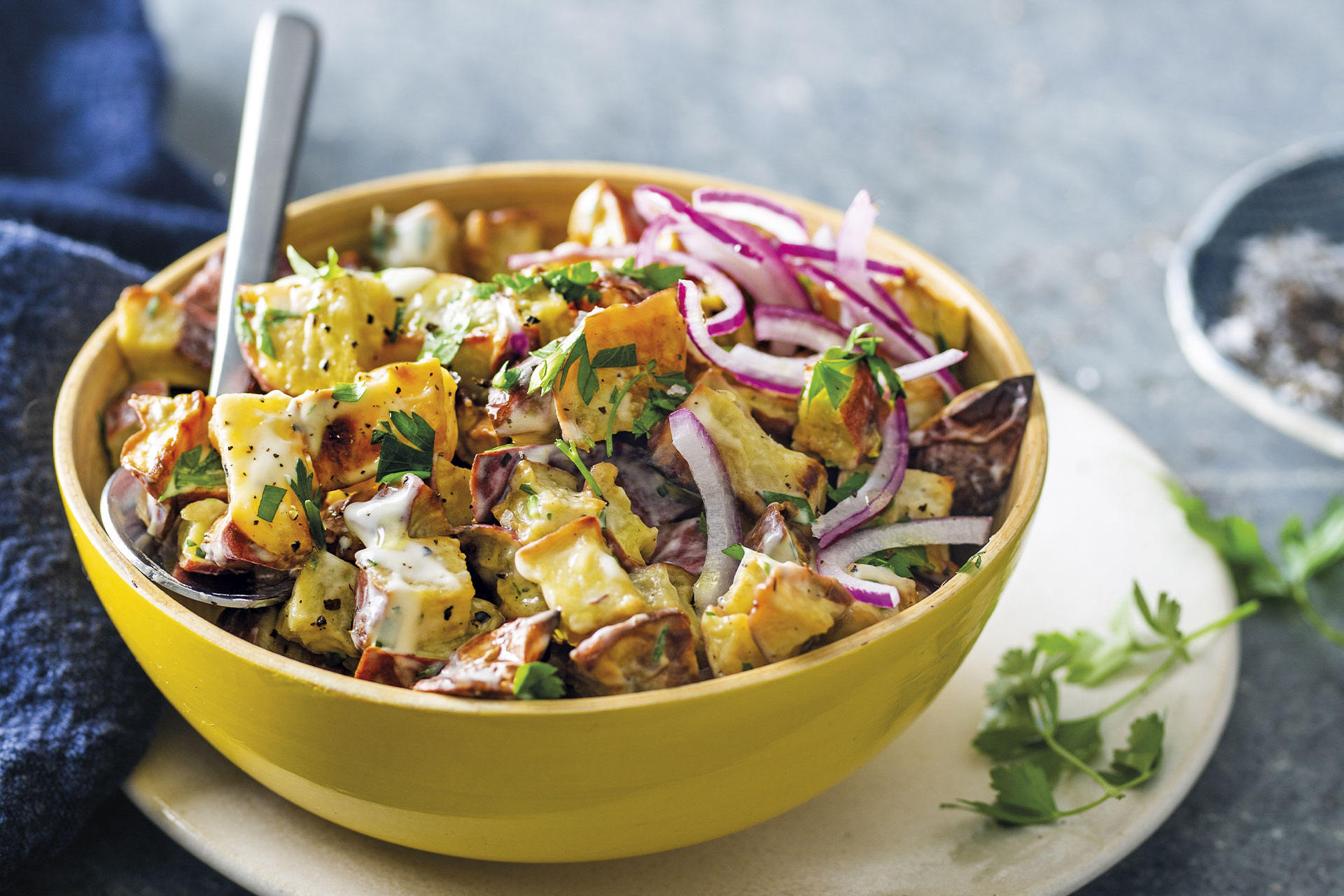 A slightly healthier version of potato salad. Swap regular potatoes with sweet potatoes and forgo rich and creamy mayo for low-fat yoghurt. Your health-conscious guests will appreciate this one. 
Get the roasted sweet potato salad recipe here.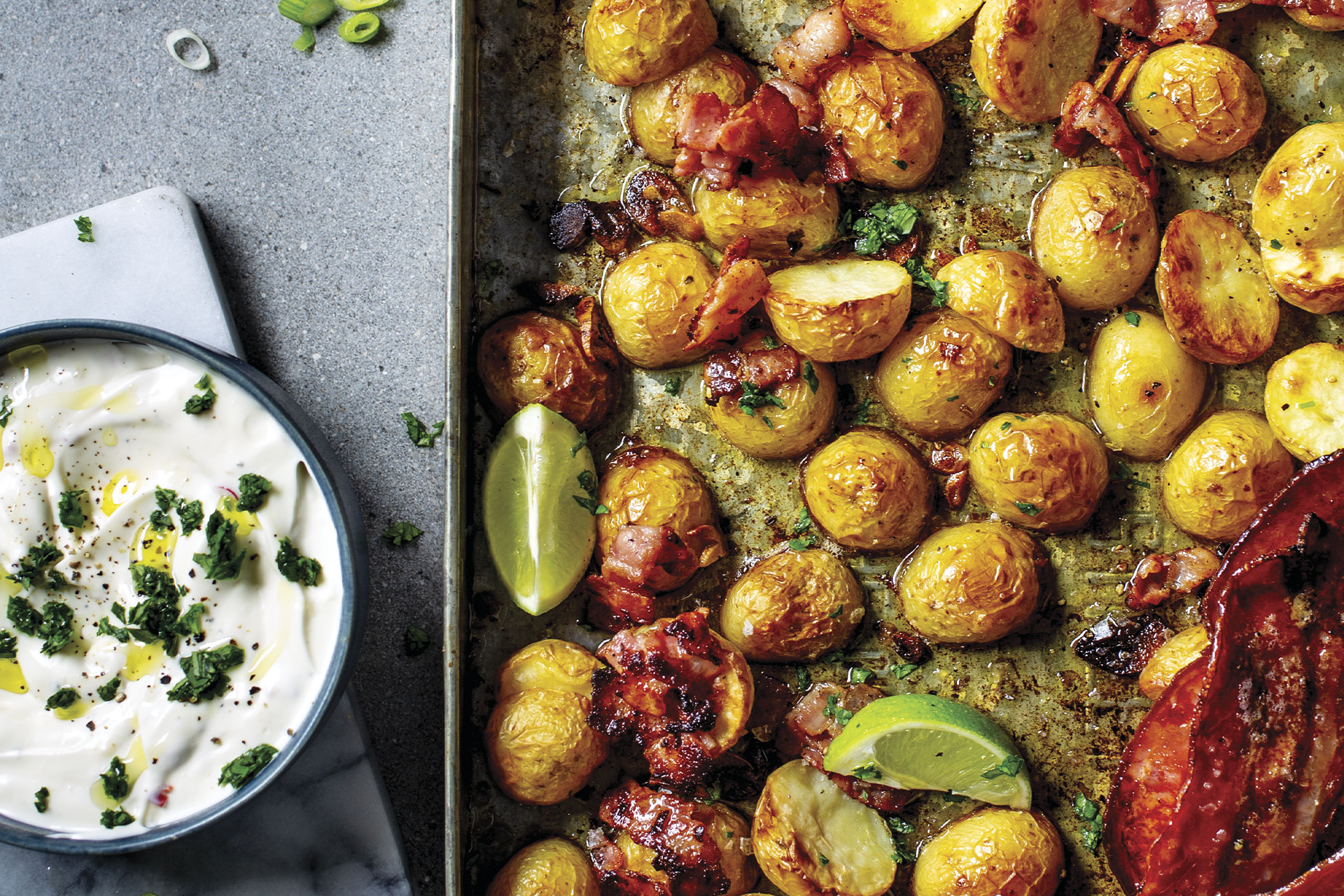 Potato salad is usually made with salted, boiled potatoes. This recipe takes things to the next level with crispy, roasted baby potatoes and smoky bacon, plus generous dollops of creamy dressing. 
Get Chad's roasted potato salad here.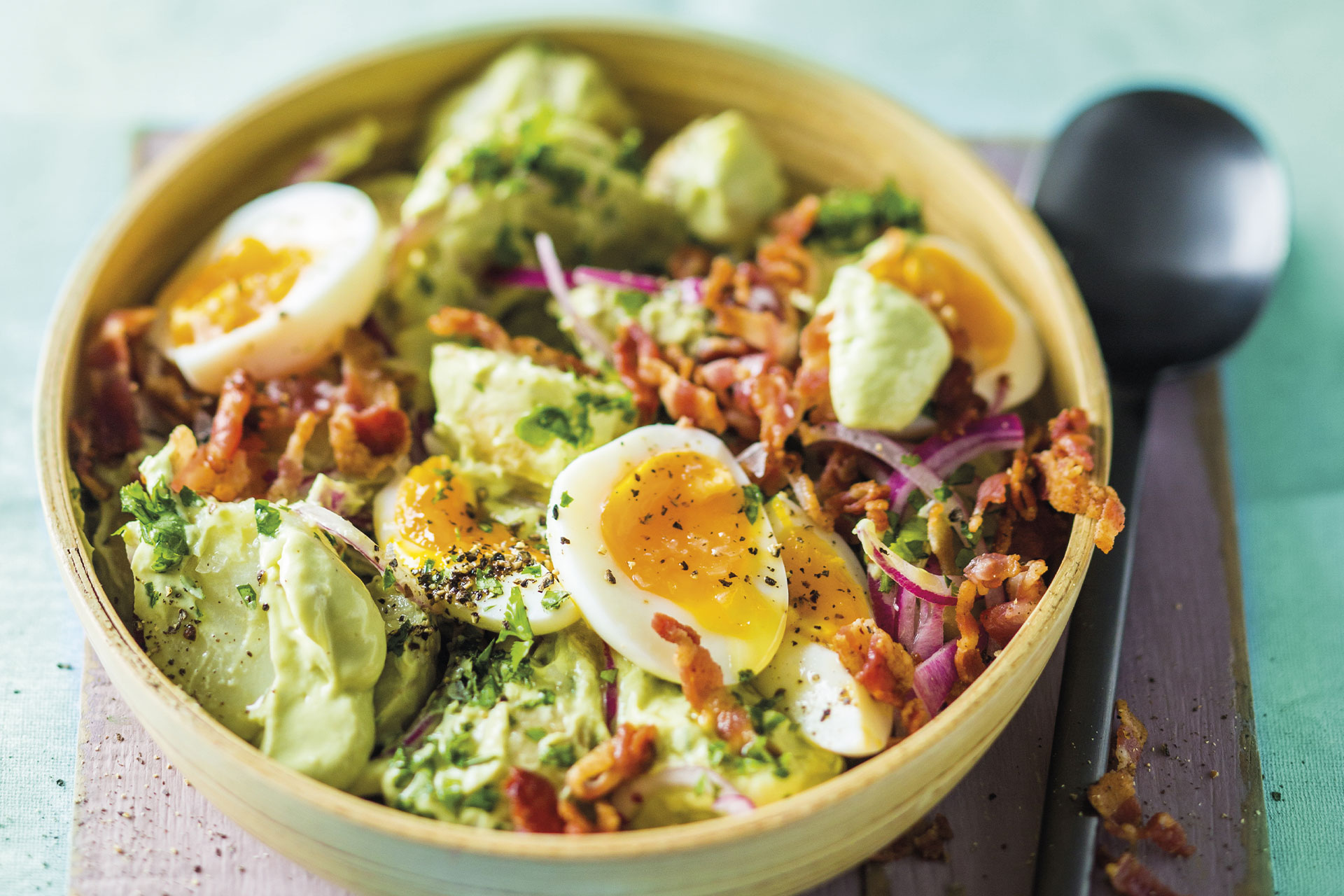 This one rewrites the rules. Instead of mayo, this potato salad is made with an avocado crema of guacamole and crème fraîche. The perfect balance of salty, crispy, tangy, sweet and herby. It's summer on a plate!
Get the potato salad with avocado crema recipe here.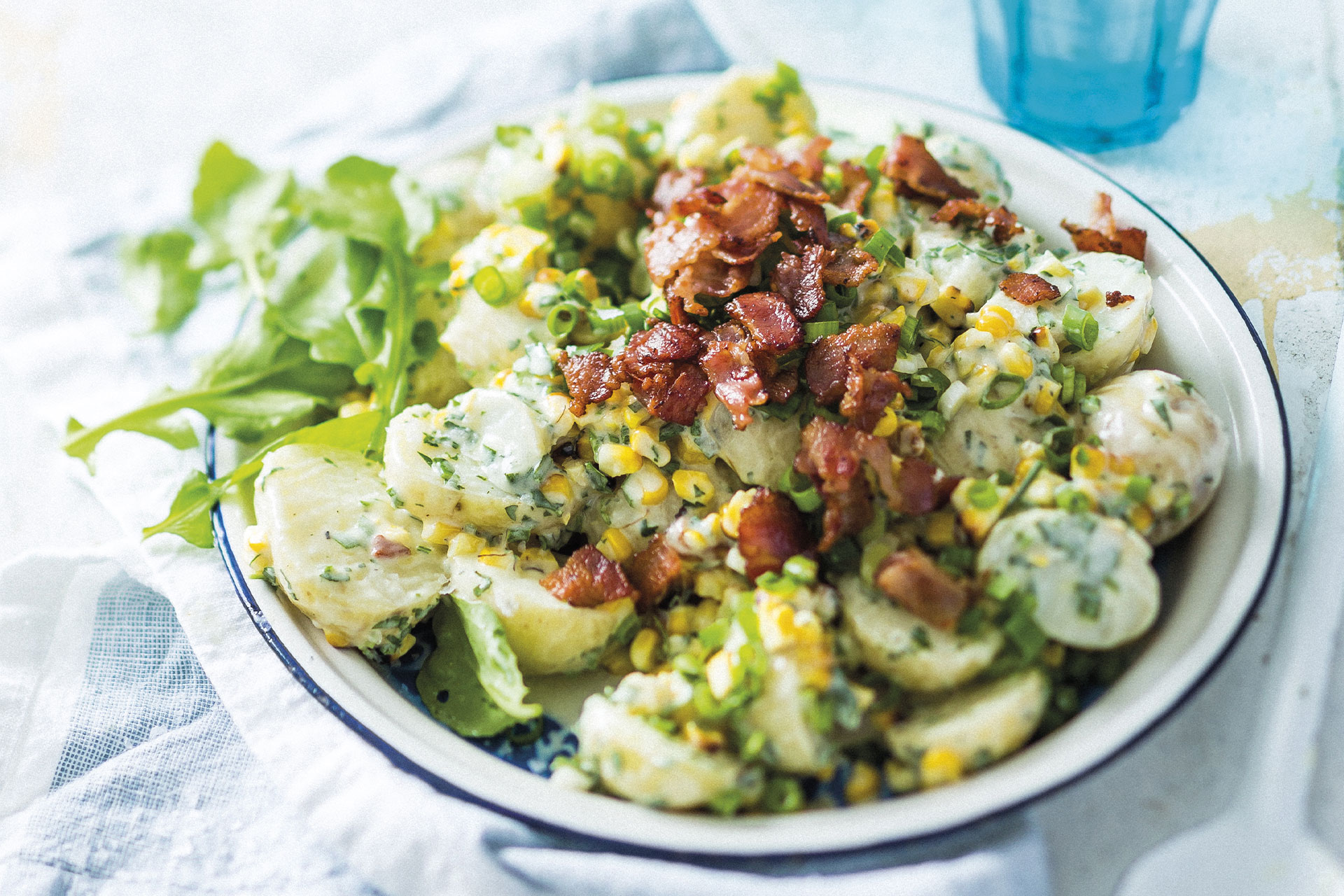 Bacon, mielies, spring onions and herbs tossed in a tangy mayo, mustard and yoghurt dressing mean this potato salad is loaded! Make extra; everyone will definitely be dishing up for seconds. 
Get the bacon and corn potato salad recipe here.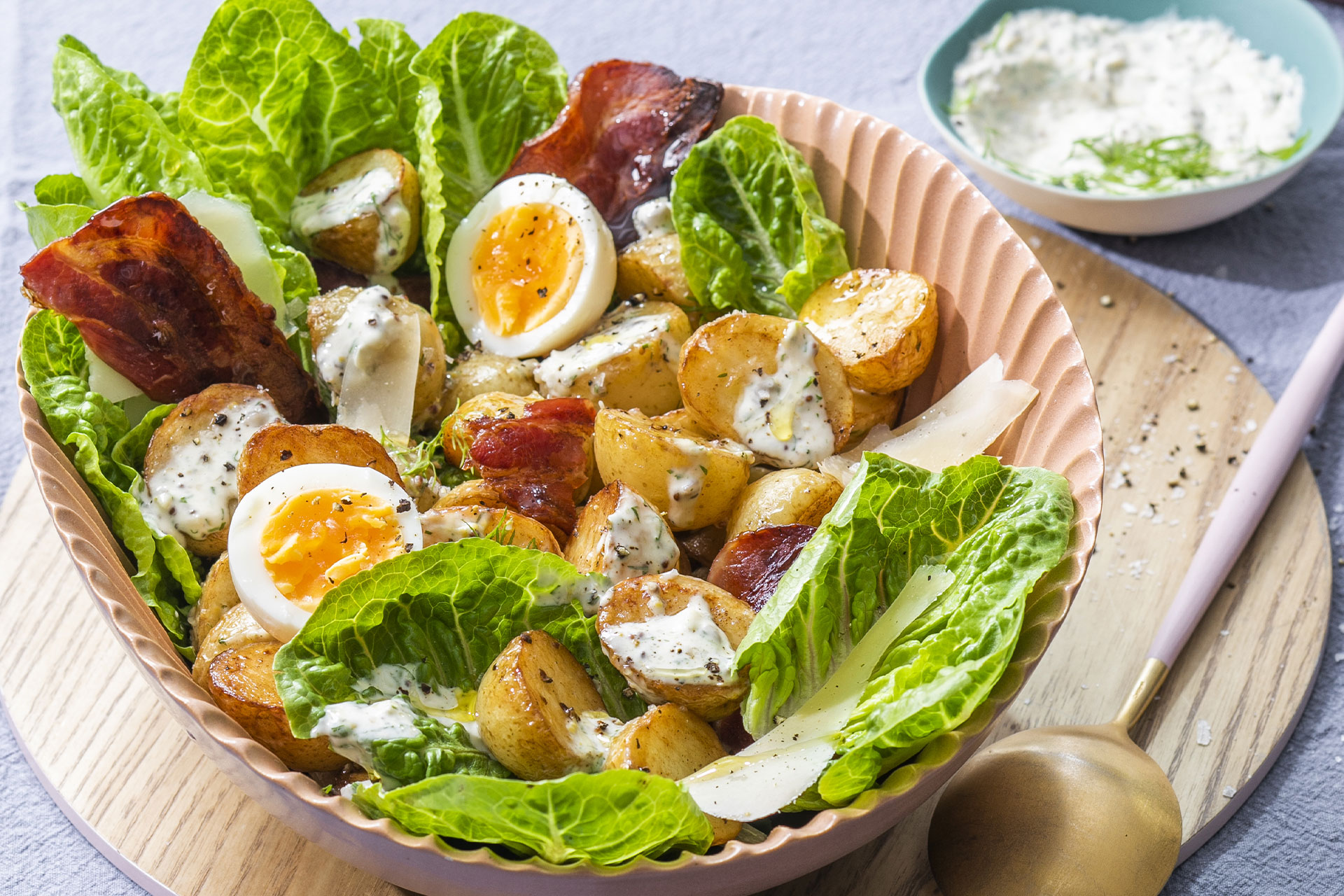 A twist on the classic "see-sal". The usual croutons are replaced with crispy potatoes that become the star of the show. If you're all for eggs in your potato salad, give this recipe a try, you'll be an instant fan! And if the eggs don't convince you, the generous amount of parmesan definitely will!
Get the potato Caesar salad recipe here.